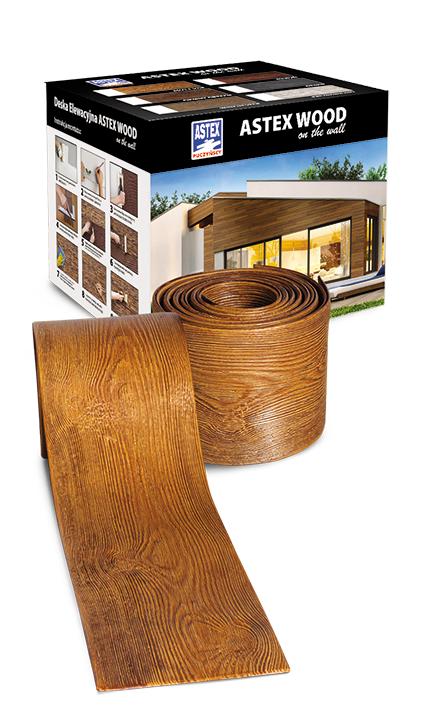 ASTEX WOOD
ASTEX WOOD facade board is a product that imitates a natural facade board. It is made of acrylic resins, quartz sand, fiberglass mesh and mordant varnish. It is an elastic material that, after being properly attached to the wall with ASTEX Duo dispersion adhesive, becomes hard and resistant to mechanical damage. ASTEX WOOD facade board is resistant to weather conditions, it can be used both inside and outside the building. Thanks to high resistance to dirt and easy cleaning, it is ideal for use on the walls in the kitchen, bathroom and hallway.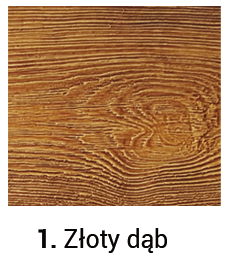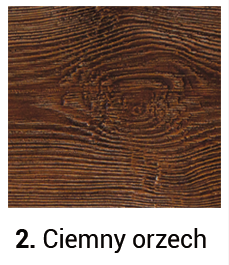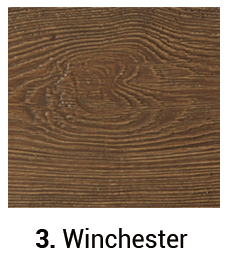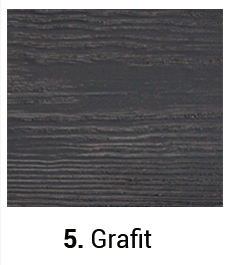 The package contains two sections of 26000x160x3mm boards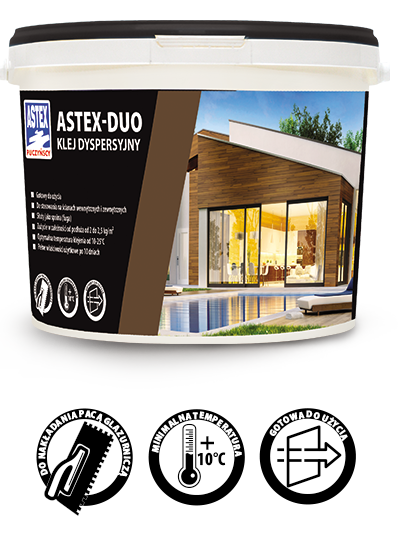 ASTEX DUO
Dispersion adhesive
ASTEX DUO
ASTEX Dispersion Adhesive is a ready-made adhesive mass intended for gluing decorative elements such as: ASTEX WOOD facade board and elements made of foamed polystyrene (EPS). Substrates on which we can use the this product can be: cement-lime plasters, structural plasters, gypsum plasters, surfaces of ceramic and aerated concrete blocks, plasterboards and screeds.
Ready to use
For use on interior and exterior walls
Serves as a joint (grout)
Consumption depending on the substrate, from 2 to 2.5 kg / m²
Optimal bonding temperature from 10-25 ° C
The full properties after 10 days
Available colors: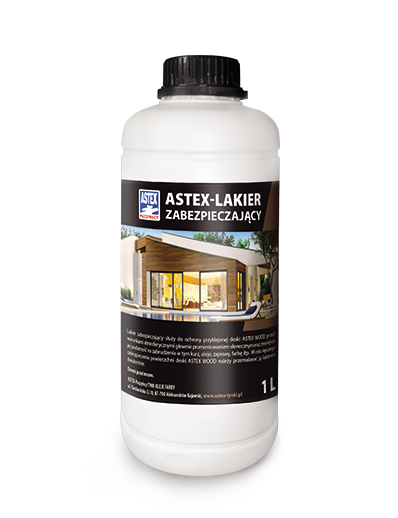 ASTEX-LAKIER
The protective varnish is used to protect the glued ASTEX WOOD board against atmospheric conditions mainly from solar radiation and reduces its susceptibility to dirt, including dust, oil, mortar, paint, etc. To better protect the surface of the ASTEX WOOD board, it should be repainted twice.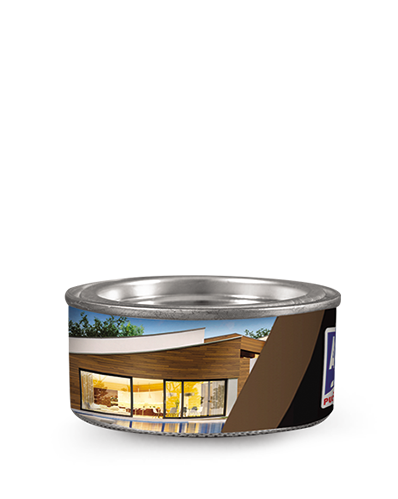 Mordant
The Mordant Varnish is a product thanks to which we colorize all joints between ASTEX WOOD boards. It is also used to paint the edges of cut sections of ASTEX WOOD facade boards.
Available colors:
Golden Oak
Dark Walnut
Winchester
Mahoń
Graphite
Patinal white
Installation instruction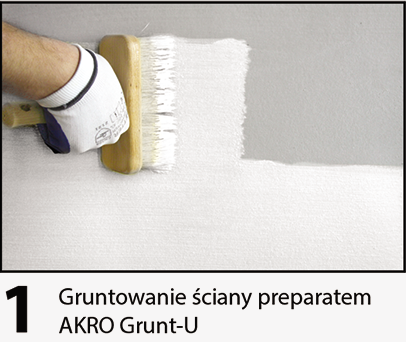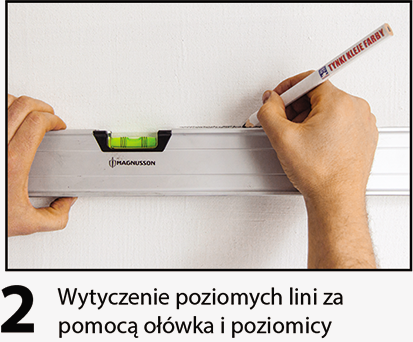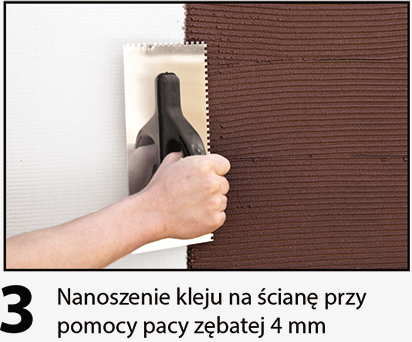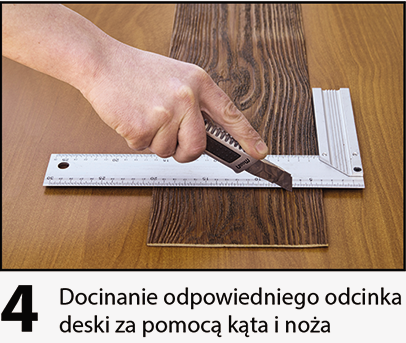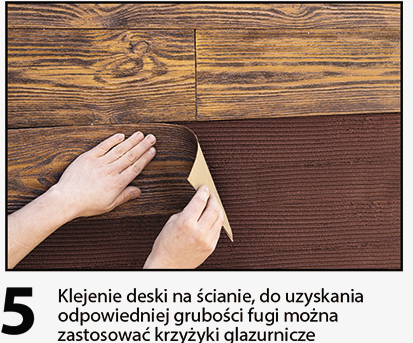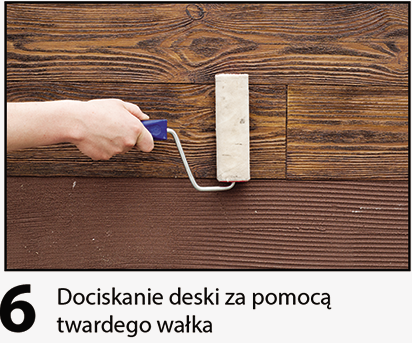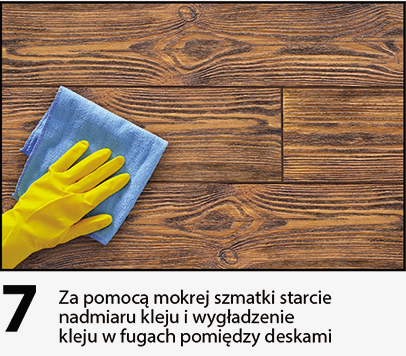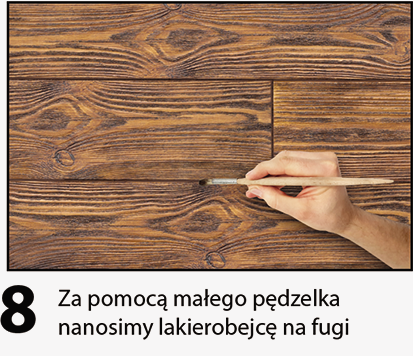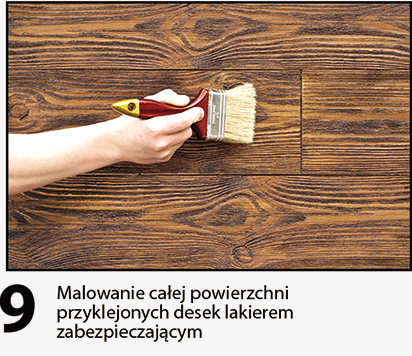 Necessary tools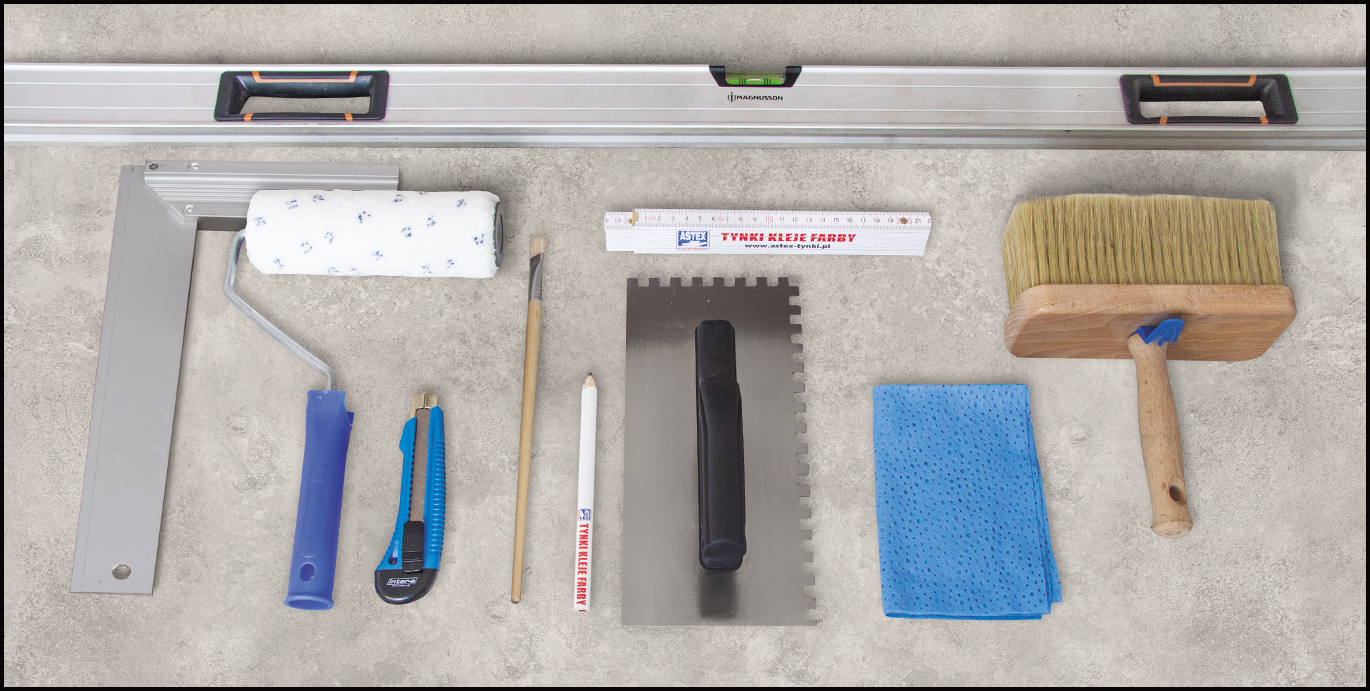 Substrate preparation
The substrate should be stable, clean and free of grease and dust. It should also be primed with Akro-Grunt -U.
Performing work
Apply Astex-DUO Dispersion Adhesive to the primed wall surface with a 4 mm notched trowel, which should be mixed with a stirrer. The adhesive should be applied perpendicularly to the glued board (this will facilitate the elimination of air bubbles from under the glued board). When applying the adhesive, be careful not to stretch it on too large surface, because it may cause it to dry out and lose its grafting properties. Do not dilute the adhesive with water. We put the ASTEX WOOD facade board elements on the wall adhesive and press them with a roller. During this operation it is necessary to get rid of any air bubbles that are between the wall and the facade board. After sticking with a cloth, remove excess adhesive from the joints. After the glue dries, apply a mordant varnish between the joints of the ASTEX WOOD facade board - using a brush - creating a grout. After the joint dries, the entire surface of the ASTEX WOOD facade board should be repainted with protective varnish twice.
Temperature of performed work
Air temperature from +5 to + 25ºC.
Substrate temperature from +5 to + 25ºC
Storage and transport
All elements of the ASTEX WOOD facade board system should be stored and transported in tightly closed and original packaging. Protect against excessive sunlight and frost. The optimal storage temperature is between +5 and + 25ºC.
Precautions
Irritating product. Appropriate eye, respiratory and skin protection should be used. Keep away from children. In case of contact with eyes, rinse immediately with plenty of water and seek medical advice. If swallowed, seek medical advice immediately and show the container or label.
Calculate expenditure
Calculator for calculating the price of the full ASTEX WOOD facade board system
Product
Packaging
Net price per packaging
Number of packages
Total net price
Total gross price
Total gross price after discount
Astex WOOD - facade board
0,83 m2
zł
zł
zł
zł
Astex DUO - dispersion adhesive
Consumption 2kg/m2
3kg
zł
zł
zł
zł
7kg
zł
zł
zł
zł
20kg
zł
zł
zł
zł
Protective varnish
Consumption 0.175l/m2
1l
zł
zł
zł
zł
Mordant Varnish
Consumption 0.005l/m2
0,1l
zł
zł
zł
zł
Overall:
zł
zł
zł